BRIEF
Because of the strong traditional and patriarchal society in Montenegro, women are pressured to give birth to sons instead of daughters. The misuse of prenatal genetic tests in early pregnancy is accompanied by selective abortions of female children and is a common practice and an open secret in society.
IDEA
Initiating a public debate on prenatal tests and selective abortions, empowering society to initiate change and signing a petition submitted to the Government of Montenegro for better implementation of the law.
EXECUTION
We have drawn public attention with surprising messages and alternative channels across Podgorica (death certificates, monument to the unwanted girl). We used Montevision as a platform – a national competition within Eurovision, as one of the most watched TV programs.
CHANNELS
I: Guerrilla and print ad – Montenegro is covered with death certificates, and the "last goodbye" to the #Unwanted in all daily newspapers.
II: An event that triggered the signing of a petition.
III: Focus on social media using a profile photo frame, while daily newspapers published a collection of stories about girls.
IV: Participation in Montevision, the national music competition for the selection of representatives of Montenegro for the Eurovision song.
V: Debates and panels speaking openly on the topic of prenatal tests and selective abortions.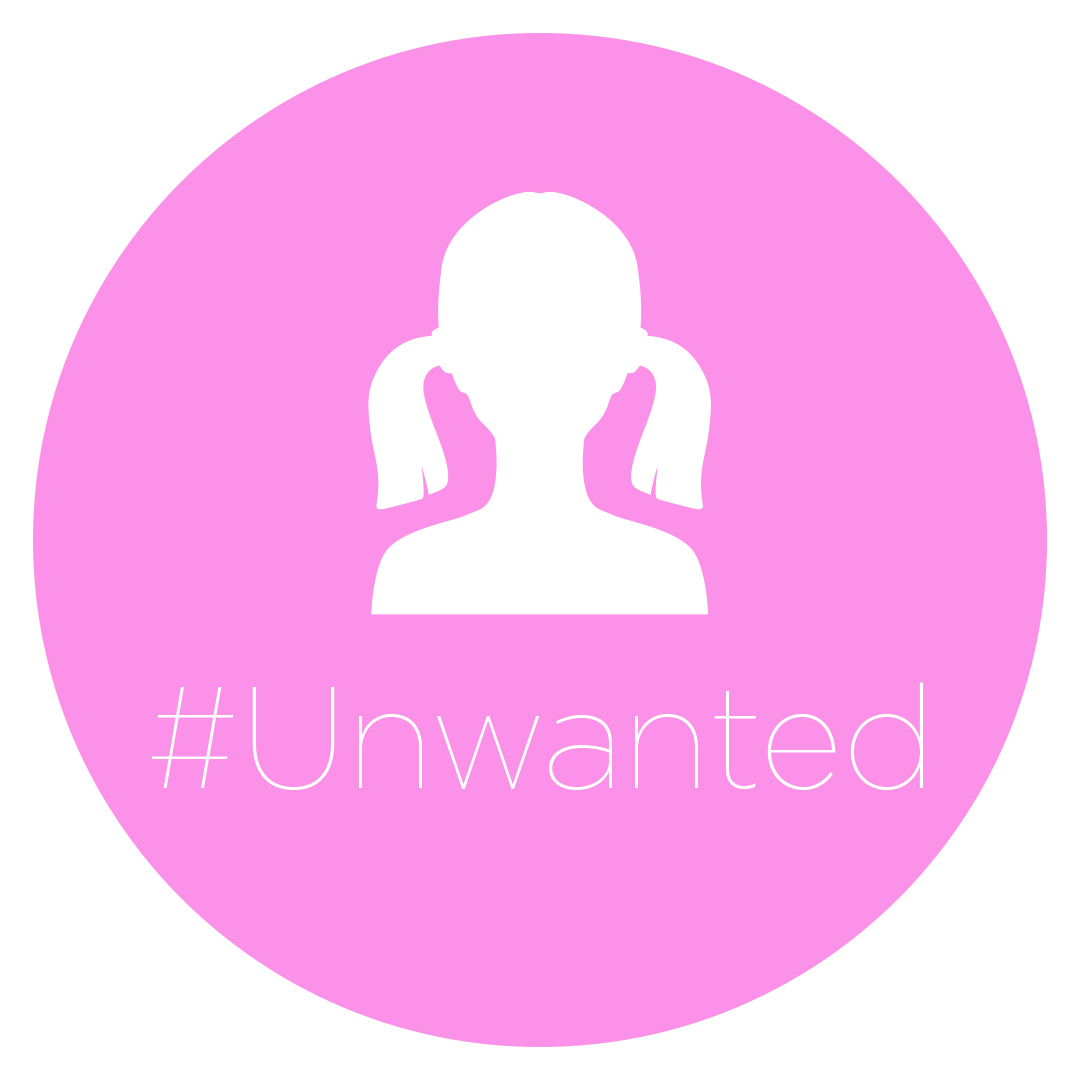 RESULTS
The online petition has collected more than 6,000 signatures in record time, prompting the Government of Montenegro to accept the issue, support the change of law and ensure the creation of a new national strategy involving the Women's Rights Center.
More than 80% of the total population was reached through the media, over 2,762,577 impressions were made on digital platforms, and the total achieved media value is 104 times higher than invested. The regional media platform VICE has created a documentary about #unwanted girls in Montenegro.
AWARDS
• PRiZNANJE 2019, Recognition in the Communication category in the non-profit sector
• Golden Drum 2018, Golden Drum Adriatic for the best project in the region
• Golden Drum 2018, Golden Drum, Reach category
• Golden Drum 2018, Silver Drum, Craft category
• Epica Awards 2018, Bronze in the Events category
• SEMPL 2018, Gold, Innovative Use of the Communication Channel
• Eurobest 2018, GLASS The Award for Change
• Eurobest 2018, Bronze in Entertainment category, Use of Original Composition for a Brand or Campaign
• Eurobest 2018, GRAND PRIX FOR GOOD
• UEPS 2018, Gold, Serbian Advertising Promotion Aborad category
• UEPS 2018, Gold,Socialy Responsible Campaing category
• UEPS 2018, Dragan Sakan New Idea
• UEPS 2018, Art and Craft music and sound
TEAM
McCann Beograd: Jana Savić Rastovac, Lidija Milovanović, Marija Vićić, Vladimir Ćosić, Sandra Stojanović, Zdravko Kevrešan, Sara Vermezović, Jelena Grahovac, Kristina Jovanović, Ana Antić
McCann & UM Podgorica: Jelica Jauković, Sandra Vujović, Ivan Čelebić, Saša Jovićević, Bojan Čude, Andrea Radojičić, Jelena Roganović, Aleksandar Raičević, Ivana Srećković, Dunja Šoškić, Vučić Popović, Sanja Marljukić i Milica Perović
CREATIVE DIRECTOR ABOUT THE CAMPAIGN
"I deeply believe in the power of our industry to put our knowledge and influence to use in solving real problems. This social problem is distinctive in many countries. We believe in the potential of this story and its magnetic power to drive change and mobilize societies for conversation and action. I find it a particular success that a small, local campaign, with its specific approach to a universal theme, such as gender inequality, has found its way to the world's leading media. Our goal is certainly qualitative change, which requires time and support from citizens, organizations, and institutions. Education is the keyword here and all our activities will be directed at it in the future. " Jana Savić Rastovac, Creative Director, McCann Beograd
CLIENT ABOUT THE CAMPAIGN
"We intend to initiate social dialogue on the causes of prenatal gender selection and other forms of discrimination, but with full awareness that no action taken to address this issue should further restrict women's acquired rights and should be directed at empowering them. Change cannot happen overnight, but must be based primarily on education, information, discussion and knowledge sharing across sectors, measures that are locally adapted, culturally sensitive and gender sensitive, protecting women from additional environmental pressure and discrimination, and empowering them to make informed decisions through appropriate support services." Maja Raičević, Executive Director of the NGO Women's Rights Center in Podgorica