BRIEF
Over 2/3 of postpaid users that changed their operator, claimed that they had a negative experience with the previous operator of paying the higher monthly bill, mostly because of spending additional, out-of-bundle minutes. As a response, for the first time in Serbia, Vip mobile has decided to launch an innovative product which changes the category of telecommunications in Serbia – unlimited minutes and messages towards all networks.
IDEA
We wanted to claim the territory of "Unlimited". We realized that the local word for unlimited (neograničeno) consists of two words – NEO, which represents something new, progressive, free, and GRANIČENO which implies limitations and constraints. We decided to get rid of these limitations in various modern and playful ways. What is left is NEO – the name of the new postpaid service.
EXECUTION
Through various media, the simplicity and strength of the idea of "no-limitation" allowed us to be visually free, playing with different forms, materials and creative ways to free ourselves from the limiting parts of the word. From the burning of the enormous NEO metal structure, through the explosion of colorful letters, to the demolition of a large NEO pinata, the campaign conveyed the feeling of full freedom without limitations.
CHANNELS
TV, OOH, radio, digital, BTL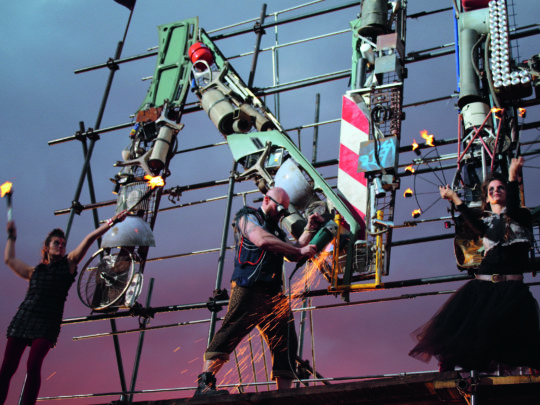 RESULTS
After the launch of the NEO postpaid portfolio, Vip has become an MNP market leader. The number of PORT-IN MNP requests increased by more than 300% compared to previous months. In just over three months, 100,000 people chose the NEO, which laid the foundations for the next NEO campaign.
AWARDS
Vip NEO campaign won various awards – at Effie festival it won Silver, and the next campaign that was the direct continuation on NEO won Gold. At Kaktus festival of Integrated Communications, Vip NEO won Grand Prix, as well as Gold, and Vip mobile became Advertiser of the Year. At UEPS festival, Vip NEO won one Gold and two Silvers, and Vip mobile again gained title The Advertiser of the Year.
TEAM
Creative Director: Anja Radulović
Project Manager: Nataša Radičević
Art Directors: Siniša Grahovac, Miloš Milanović, Jovan Pavlović, Miša Kostić
Copywriter: Anja Radulović
Project Coordinators: Lana Borić, Vladimir Vučičević
Strategy: Masa Vojvodić
Production: Baš Čelik
Director: Blaž Švent
Client representatives: Biljana Jović Popović, Olga Kapor
CREATIVE DIRECTOR STATEMENT
"Vip NEO campaign conveyed the idea of this revolutionary product in a very effective manner. Revolutionary spirit could have been felt in the creative approach, the naming of the postpaid, as well as in the visual style. Just like the product itself, communication set the new standard in Serbia, and was very noticed. We managed to claim the Unlimited territory, and to achieve UNdisputable results." Anja Radulovć, Creative Director, Leo Burnett